Ako Vam nedostaje iskustva ili ste tek položili tečaj za voditelja brodice B kategorije ,rado ćemo Vam pomoći i ponuditi obuku nakon koje ćete biti sigurniji za samostalno upravljanje barkom.
Osnovno znanje održavanja i pregleda motora
Vezanje barke
Manevriranje i pravila izvjegavanja sudara na moru
Navigacija (karta, orjentacija na moru, kursevi, azimuti, odredivanje pozicije terestričkom navigacijom…)
Sigurnost na moru
Sidrenje
Trajanje tečaja 3 sata
Potrebna valjana dozvola za voditelja brodice.
Cijena tečaja iznosi 170 Eura / 1280,87 kn
Gorivo nije u cijeni
If you lack experience or have just passed the course for a category B boat leader, we will be happy to help you and offer training after which you will be safer to operate the boat yourself.
Basic knowledge of motor repairs and maintenance 
Mooring 
Boat maneuvering and collision avoidance 
Navigation 
Safety at sea 
Anchorage 
Course duration 3 hours
Required valid boat licence.
The price of the course is 170 Euros / 1280,87 kn
Fuel is not included in the price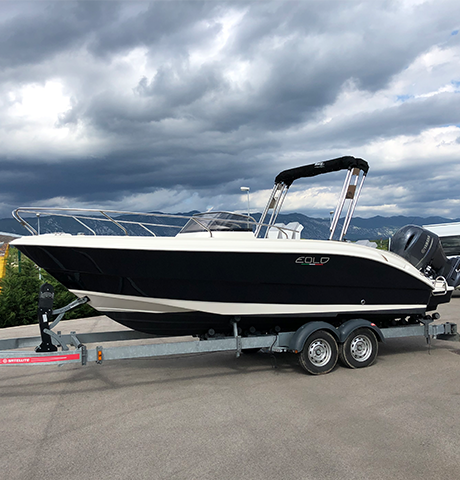 Malinska Luka
51511 Malinska,
Croatia
Mob: +385 91 200 8285

Email: marin@m-nautica.com
Načini plaćanja /
Payment methods
Gotovina / Cash
Kreditne kartice / Credit cards